My journey on the spectrum of life … and the lessons I learn along the way …
September 3, 2014 2:35 am
Recently, the "Do good for yourself" video clip of Victoria Osteen went viral. I clicked on the video to watch it because I love Bill Cosby. When it started playing, I started to get really uncomfortable because my kids were watching it with me and I didn't like what she was saying. I was really confused and shared it on my Facebook timeline to try to shed some light to a culture that I was clearly in the dark about.
After reading this article about The Osteen's theology, I realized that…GASP… I used to believe in this. I quit my career because "I wasn't happy" and was given trusted advice to follow that. (I still to this day do not regret that decision because I believe my growth journey is mine – the good, the bad, and the ugly – plus, it allowed me to raise my children.) I started a small business and had Christian mentors and coaches that also taught this. I believed it because it felt good and helped me reconcile my dreams and desires and the motivation to go after them. I didn't know it was false teaching (shamefully, at the time I probably didn't care if it was false teaching because I didn't understand the ramifications in my lukewarmness).
I attended church (grew up in it as a matter of fact), but had a hard time calling myself a Christian because I didn't think I deserved it because apparently I was really bad at it. Pour into the lives of others and it will come back to you tenfold, right? Well, then I didn't understand why I still had struggles (and they kept piling on no matter how much good I was doing for others). I was trying to bask in the glory of being in His favor, but I had a hard time staying positive and upbeat. If I was made for greatness and abundance, then where is my cut? Where was my break? Everything drained me because I wasn't seeing a return. My self-esteem was at an all time low. I didn't reach out to anyone, because I figured that everyone else was on their own journey and didn't have time to notice me drowning in my sorrows – because I deserved it, right? It was because of my "lack of faith," right? And I was embarrassed by my failure to get myself out of this rut. The worst part was that all of this inner turmoil was my biggest and deadliest secret.
But my thinking, and therefore my circumstances, began to change about 5 years ago. In 2009, a girlfriend of mine invited me to a bible study. I was shocked when I got there because we were actually studying THE BIBLE. Like, started in Genesis. Read verse 1 the talked about verse 1. Read verse 2 then talked about verse 2. And so on. This was completely new to me. I mean I'd been to "bible studies" before, but we were usually covering a book with a study guide. You know, discussing people's opinions about someone's interpretation of the Bible. Absolutely NOTHING wrong with that. It just really highlighted the fact that I had never STUDIED THE BIBLE. I had only been a part of these "Book Club" type studies, and if I didn't like the book we were studying, I usually just stopped reading and would come to socialize and then zone out during discussions because "it didn't really apply to me." (haha, THIS is what my friend had to work with!)
Unfortunately, I didn't stick with that bible study because, well, it was Genesis, and "it didn't really apply to me." The next year, my dear friend did not give up on me (THANK GOD FOR HER). She invited me to another bible study, but it was of the Video/Study guide variety which is more my learning style. It was amazing. and hard. and eye-opening. and hard. and affirming. And it.was.HARD. I didn't stick with this bible study group either (WHAT is she going to DO with me???) because it was just that HARD. It was difficult to process everything that I was learning about the Bible and reconciling (and/or debunking) what I thought I already believed in life. I did finish it eventually, at my own pace. It took me a year to complete the 10-week study.
That was the beginning of a beautiful relationship, not just with Christ but a community and lots of Bible studying. It wasn't overnight. In fact, I'm still in processing. I mess up, and start stressing over my health, wealth, and prosperity. But I learned that nothing in this world makes sense without Christ. There is a real peace in that.  When I started to see the world through the context of the Bible (the whole Bible and the story it tells), I started redefining my idea of prosperity. To prosper is to love. The more you love, the richer you are. The reward is still happiness.
"But love your enemies, and do good, and lend, expecting nothing in return; and your reward will be great, and you will be sons of the Most High; for He Himself is kind to ungrateful and evil men." Luke 6:35
The Younger is an angry elf.
And if he didn't eat every 2 hours, he is HANGRY!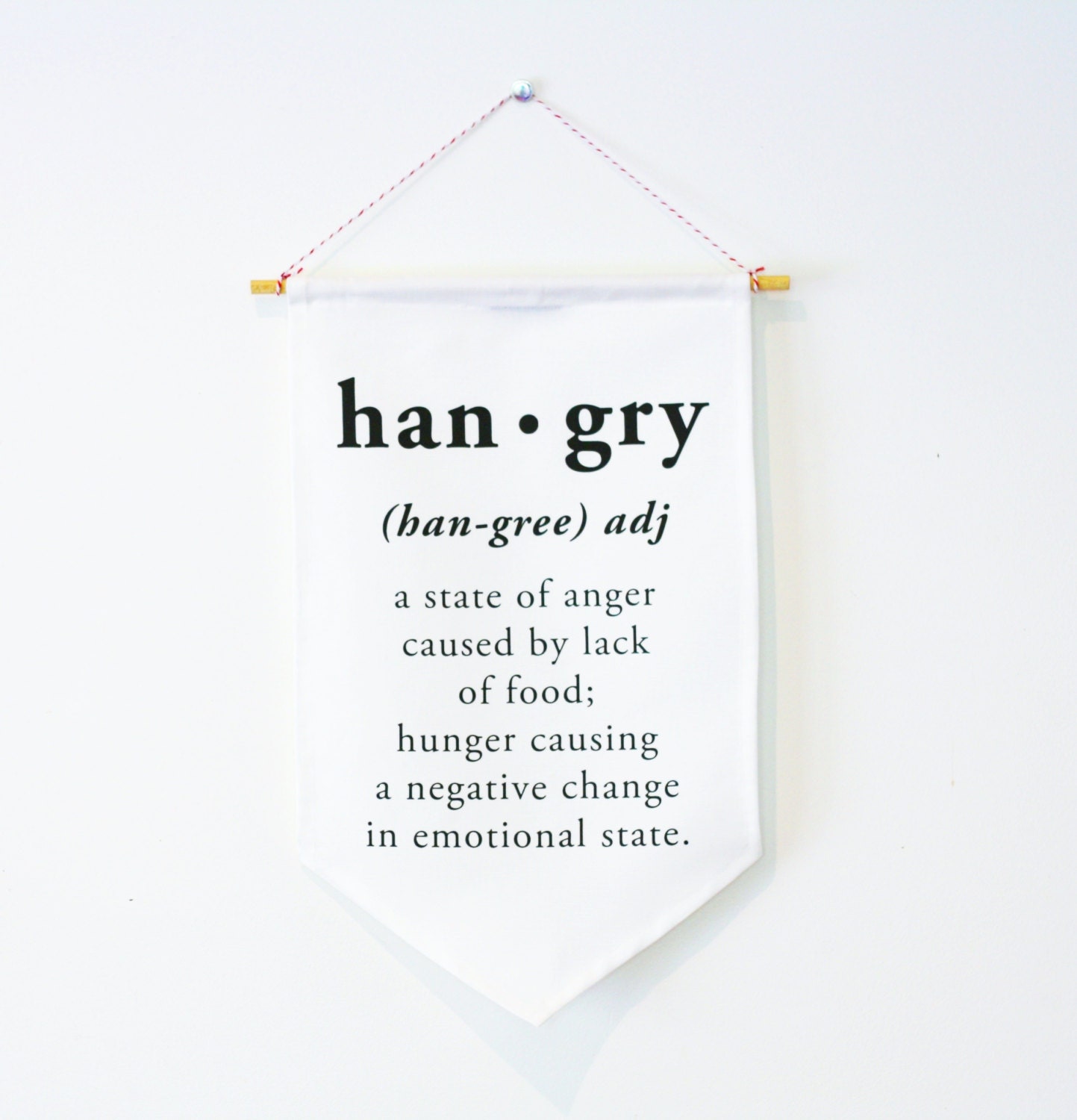 I crumble when I think about the hormonal teen years being more difficult than these so-called "fun years while they are young" that I'm suppose to be enjoying. Our relationship was suffering and my heart was breaking. I was really really really really hoping and praying that Year 8 would bring some sort of emotional growth spurt. When 8 1/2 came and went and there was NO IMPROVEMENT (in fact, it got WORSE!!), I knew something was not natural and I needed to do something different before I went insane.
In praying for guidance for teaching styles and therapy routes for The Elder, I discovered the wonderful site by Dianne Craft: Solutions for dyslexia, dysgraphia, and struggling learners. Hands down the best program for him. Separate post on that blessing to come. But the miracle on topic here is her lecture on the Biology of Behavior. Described The Younger TO.A.TEE.
I purchased most of her store in late November and it arrived in December and I was completely overwhelmed!! I thought that starting with The Elder was a higher priority because he was getting farther and farther behind academically. The plan was to get The Elder started and then I could focus on The Younger starting the new year. Not sure that was a wise choice.
The power struggles and mood swings were so rampant that I'm sad to say that I just did not enjoy the Christmas season this year. I usually don't mind that our extended families are all over the US/World because it was just a magical time to spend with the kids. This year…we did NOTHING outside of church activities. We barely even did school. No cookies. No gingerbread houses. We did decorate, but I sort of just gave them the stuff and was like, "Here. Go decorate." I was mentally and emotionally spent trying to walk on the eggshells. I listened to so many audiobooks (mmmm, headphones…) and did a lot of yarning to go off to my happy place, at the sacrifice of spending quality Christmasy time with my family. Boo. Well, we did make a birthday cake for Jesus. Yay. At least we remembered the reason for the season.
Well…I listened to the Biology of Behavior lecture Christmas night after the kids were in bed, went out the next day and purchased the bare minimum to just get started and started the program THAT NIGHT.
Today is exactly 5 weeks later.
I like to call it Nutritional therapy, because calling it Behavioral therapy makes me sad. Every week, we add a new supplement for 8 weeks. Then we are supposed to continue for 3 months. I'm not sure if it's a total of 3 months or 3 month of taking the whole she-bang. I need to email Dianne to find out for sure.
The third week we "detoxed" from sugars. I say "we" not to be royal, but because I have been doing it with him as recommended by Dianne Craft. I say "detoxed" because although we've been strict on cutting his carbs (just recently adding in organic brown rice and a dab of organic ketchup for his meats), he can eat fruit with protein (e.g. apples and sun-butter, plain yogurt with strawberries) and he does get "one dessert a day" which can be anything from a DumDum to a cookie to a scoop of ice cream. But he has gotten to where he doesn't crave sweets like he used to. In fact, he has gone 2 days in a row without a dessert.
True, I have seen some improvements in the frequency of his angry moments, even in the first week. Then he needed less help recovering from his outbursts. Then he was making choices to prevent meltdowns. Then he just was just not melting down.
FIVE WEEKS.
The Elder is behaving better, too, although he's on a Lite Version of the program. They are getting along and playing TOGETHER like best friends. The Hound Dog even senses it (maybe a chemical change she can sniff??). She is less jittery around The Younger, and THANK THE GOOD LORD has stopped barking at him incessantly!!
Tomorrow we start week 6 and as I was setting up the new chart to add the next supplement into our routine, I look at my SMILING boy who is fetching The Hound Dog some water for her bowl.
M: How has your week been with the new supplement?
Y: Good.
M: Have you felt any different?
Y: Happier…… Let's go cuddle.
Move over Hangry….Now there's something Happier!
(10 points if you can name that commercial reference)
This has been a hard year for math. I have very gifted children who understand mathematical concepts way beyond their years (like set theory, fractions, and summations — yes, The Elder solve this the first day he was exposed to summations at age 10), BUT still add on their fingers!! Sigh. I do have…